Ellen Pompeo Steps into the Pharmaceutical Industry with Betr Remedies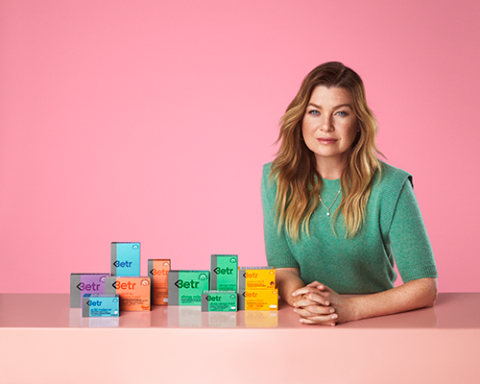 When you hear Ellen Pompeo's name, your mind can't help but think about the successful acting career she has made for herself playing Dr. Meredith Grey on Grey's Anatomy. While the stunning actress is know for her exceptional performance, the film industry is not the only stage where she's been making waves. In fact, Pompeo is bringing the same dedication and commitment on stage to a purpose that works for the benefit of all. Recently, the healthcare map has been buzzing with news about Pompeo's co-founded medical brand, Betr Remedies.
What is Betr Remedies and where did it begin?
Betr Remedies is a healthcare company aimed at maximizing the accessibility of medication, without compromising on quality. Pompeo, along with her cofounders Livio Bisterzo and Jennifer Simone Hoffman, were all alarmed by the absurd prices of life-saving medication and felt that these expensive prices should be challenged. With this blend of dedication from each founder, Betr Remedies emerged as an entity ready to tackle disparities in the pharmaceutical world. The name itself captures the brand's essence, which is to simply 'do better'.
What type of medication does Betr Remedies offer?
Betr Remedies offers a total of fifteen supplements that are responsible for treating allergies, cold and flu, pain relief, digestive issues, boosting immunity and hydration. All Betr products are over the counter (OTC), which means there is no need for a prescription from a doctor.  
How does Betr Remedies help the community?
Betr Remedies' goal is to create a new standard of healthcare where medication is accessible for all people. The purchase of every Betr product kick-starts an environmentally-conscious donation cycle in which efforts are made to keep medication from ending up in landfills and instead, into the hands of those in need.
The brand has also shifted towards working with retailers that are easily accessible all over the US. For instance, just this year the entire range of Betr Remedies' pain and allergy medication have been made available in Walmart stores across the country, preceded by their online availability on the platform as well.
Is Betr Remedies truly making waves?
By being an affordable and easy-access option, two characteristics that can rarely be found in the same medication, Betr Remedies has been able to shake a $30 billion dollar industry. By 2025, Betr Remedies expects to have donated 25 million prescriptions to save over $1 billion for patients in underserved communities. 
What's the verdict?
There are truly no loopholes one can find in the honorable agenda that Betr Remedies presents itself with. The brand successfully instills the confidence in people that they have the ability to create a difference through their purchasing power. With Betr Remedies, the power to incite change lies within every person.